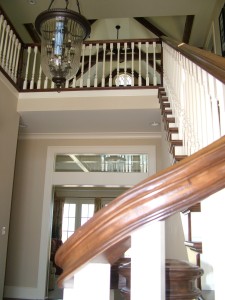 Larry Laney – The way things should be done the first time.
Larry Laney Construction Company was founded in 1982 as a contracting business for trimming houses in the Kansas City Area.  As time went on and the housing market fell in 2008, Larry switched his focus to remodeling work.  There is little he can not do and do well.
Throughout the years, he has won several awards for his fine work.  The goal of his company has been the same ever since its startup:  to exceed the expectations of the client and do everything down to the smallest detail to a very high level of quality and craftsmanship.
Reputation is everything for Larry Laney Construction Company.  When clients think of his name, they should think of honesty, quality, and integrity.  Larry works hard to make sure the job is done right the first time, using high quality materials.
If you want to request a bid, contact Larry, or visit our Frequently Asked Questions page for more information.  Larry has references available upon request.